Facebook Page
Exciting news, parishioners!
Our new Parish Facebook page is up and running! We'll be taking pictures at church events and Masses to share on Facebook. If you prefer not to have your pictures on the page, let us know at the office. We'll remind you about events and pictures at least a week in advance. Join us on Facebook by searching for: Little Flower parish and hitting the "Like" or "Follow" button. We encourage you to invite your friends, family, and neighbors to join our Parish new Facebook page.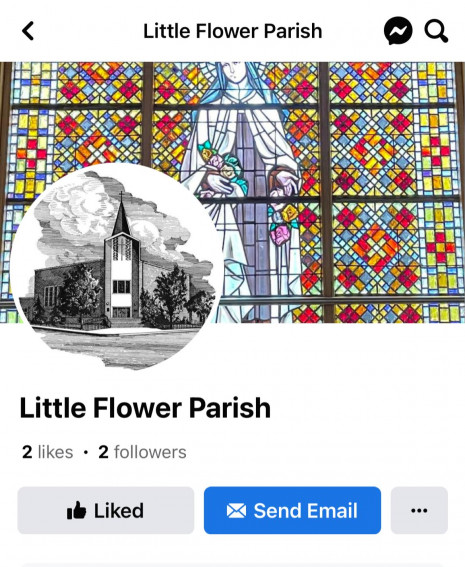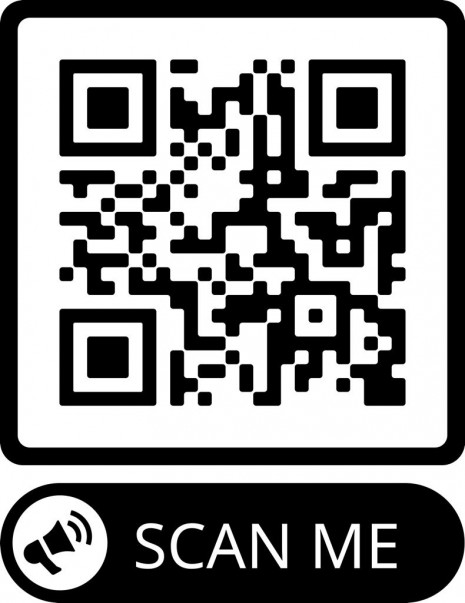 5th Year anniversary of The Little Voices Choir!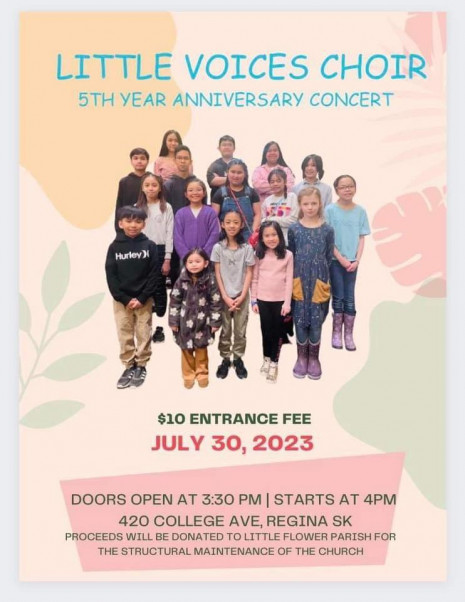 We are delighted to announce this upcoming event that promises to be a meaningful and inspiring experience for all who attend.
The 5th Year anniversary of The Little Voices Choir!
Proceeds will be donated to Little Flower Parish for the structural maintenance of the Church.
Event's Date: July 30th, 2023
Time: Doors open 3:30 pm/ Starts at 4pm
Location: Little Flower Parish (420 College Av.)
Entrance Fee: $10
Contact the Parish's office to purchase your ticket!
Father's Day Breakfast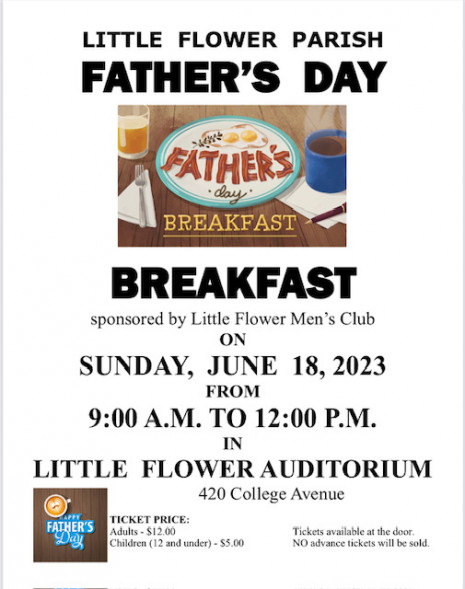 📣 Father's Day Breakfast at Little Flower Parish!
🗓️ Sunday, June 18, 9:00 am - 12:00 pm
🎟️ Adults: $12, Children (12 and under): $5 🥞
Sponsored by Little Flower Men's Club
Celebrate Father's Day with us! Join us for a delicious breakfast at Little Flower Parish on June 18 from 9:00 am to 12:00 pm.
Don't miss it!
Tickets will be available at the door. No advance tickets will be sold.
For more info, contact the Parish Office. 👨‍👧‍👦🥞🎉
Return to Vibrancy
St. Therese, the Little Flower was dedicated to Eucharist Adoration. She spent a great deal of time in church writing poems, prayers and devotions.
It was during these times that she was filled with peace and the presence of the Lord.
St. Therese said: "Do you realize that Jesus is there in the tabernacle
especially for you – for you alone. He burns with the desire to come into your heart."

For our food drives, please be mindful that we cannot accept packages that have been opened, items that are partially used or those beyond their expiry date.

Some items in need:
 Kraft Dinner
 Chicken Noodle Soup
 Non perishable-dry package soups
 Noodle packages
 Fruit cups
 Pudding cups
 Small cans of meat or fish (flip up tops)
 Powdered Milk
---
From home:

Your donation can be made to your parish by:

Pre-authorized direct debit
E-Transfer
By phone on credit card

Through the Archdiocese:

In the Comments box, include your name, envelope number, and tell the office how you want the money distributed (building fund, regular collection, food drive, etc.).

Click here to visit the Giving Page

In person:

You can also put your collection envelopes in a plain white envelope with "Little Flower Parish" on the outside and leave it in the parish mailbox outside the office door. We will record that donation as we normally would for the Sunday collection. Please use a cheque if possible, and not cash.
From the Archdiocese of Regina
A podcast brought to you by the Archdiocese of Regina attempting to navigate this winding road of faith in Jesus Christ so that we might know him more intimately, love him more profoundly and together serve him more deeply in our daily lives.
Have a question you'd like them to address on the show? Email Eric at egurash@archregina.sk.ca.
Tashia Toupin

Social Justice Co-ordinator

Dr. Brett Salkeld

Archdiocesan Theologian

Deacon Eric Gurash

Director

Communications and Evangelization
Welcome To Little Flower
Roman Catholic Church

Little Flower parish was established in 1930, and today serves almost 500 families from our beautiful church near Regina's core.
Our mission: Little Flower, as a faith community, reaches out to all in service, compassion and love to fulfill our mission of proclaiming the gospel daily in word and deed.
Our Patron, St. Thérèse
I will spend my heaven doing good on earth. I will let fall a shower of roses.
Thérèse Martin entered a Carmelite convent at age fifteen. As Sister Thérèse of the Child Jesus, she lived a hidden life. She was just 24 when she died of TB. The world came to know her through her autobiography, The Story of a Soul.
She described her life as "a little way of spiritual childhood." She lived each day with unshakable confidence in God's love. What matters in life is "not great deeds, but great love."
"My mission — to make God loved — will begin after my death," she said. "I will spend my heaven doing good on earth. I will let fall a shower of roses."
This is the reason St.Thérèse's emblem is a crucifix covered with a profusion of roses. The celebration of her Feast Day is October 1.
Our Stained Glass Windows
The windows in Little Flower church were designed and manufactured by Rault Freres, of Rennes, France, and installed by Burns Hanley Co. Ltd. of Regina.