Parish Staff Team
Gadia Braga, Office Manager
Bonnie Thiele Hunt, Pastoral Assistant
Phone: 306-522-8583
Parish Council
The Parish Pastoral Council is an institution that brings together lay people and religious who, together with their pastors, work jointly to build the parish as a living Christian community.
Overview
Here's an overview of roles in our parish. If there's a committee you want to become involved with, email Council and we'll put you in touch with the right people. And God bless you for your commitment to stewardship!
Gadia Braga
Office Manager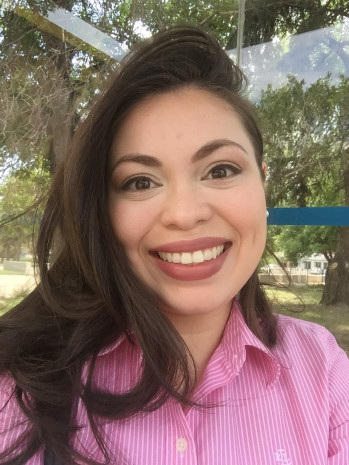 Gadia was born in Rio de Janeiro, Brazil, and went to school there. She graduated with a Business Administration degree from the University Estacio de Sa, and came to Canada in March 2018.
Her first stop was Vancouver, where she lived for three months before moving to Regina. Gadia attended classes in English for Business while in Vancouver.
Parishioners at Christ the King, Gadia and her husband, Kenneth D'Souza, are active in parish life. Gadia is a greeter and Kenneth an usher.
In her spare time, Gadia enjoys counted cross stitch, loves to cook and enjoys nature. She is a follower of St. Josemaria's philosophy, finding God in daily life, which you can read about on Opus Dei.
Welcome to Little Flower Parish, Gadia!
Little Flower's Pastoral Assistant
Bonnie Thiele Hunt

Bonnie grew up in Spring Valley, Assiniboia, and Moose Jaw. She graduated from the University of Saskatchewan and taught home economics for five years in Carlyle, Arcola, Kennedy, Manor and Wawota. Earning a Master of Divinity from Newman Theological College in Edmonton, she worked in various capacities with the Archdiocese of Regina for 25 years – including catechesis with children, sacrament preparation, adult education, and the Lay Ministry Formation Program. She's still involved in Lay Ministry and is on the board of the Catholic Health Association of Saskatchewan. Bonnie is married to Ed, who has three adult children. They enjoy two granddaughters, run a mobile lube and fuel business, and have many adventures.
Be sure to introduce yourself when you see Bonnie at Mass!
---
Calling Little Flower Youth
Be an altar server
If you want to serve, are age 8 years and older and have received First Eucharist, call the parish office at 306-522-8583 if this interests you.
---
Make an offering of the Mass
By virtue of the "communion of saints," the Church commends the dead to God's mercy and offers her prayers especially the holy sacrifice of the Eucharist, on their behalf. (Catechism of the Catholic Church.)
This practice dates as far back as Judas collecting a sin-offering for the dead, making an atonement so that they might be delivered from their sin. (2 Maccabees 12:39-45).
Masses may also be offered for the intentions of the living or in thanksgiving. Masses may be requested from Fr. Jose or through the parish office.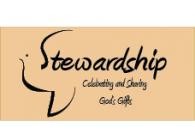 How can you contribute to parish life? Click the image to see descriptions of the various committees you can join. Choose one that suits your gifts!
---
Registration for Sacraments
Click here for registration form
Please print the form, complete and return to the parish (scan and e-mail it, bring to parish office or place in parish mail box). Birth certificates can be brought in and we'll photocopy them in the office.
---
Mass Schedule
| | |
| --- | --- |
| Thu | 8:00am |
| Fri | 8:00am |
| Sat | 5:00pm |
| Sun | 10:00am |
| Mon | No Mass |
| Tue | 4:00pm |
| Wed | 8:00am |
All Services