The National Catholic Mission 2018

The Mass: The Mystery at the Centre of Salvation
-- with Father Michael Coutts S.J.
Broadcast during Holy Week on VisionTV:
| | | |
| --- | --- | --- |
| Part 1 | Monday, March 26 | 6 p.m. |
| Part 2 | Tuesday, March 27 | 6 p.m. |

The 2018 Mission will be rebroadcast: Part 1 on Good Friday and Part 2 Holy Saturday at the times of the regular Daily TV Mass. Also available at www.dailytvmass.com.
MARCH 2018
 Bible activities for children:
Sunday MARCH 18 from 1:30- 3:30 p.m.
for 2 different groups: (K to grade 2) Myriam Little Praise Challenge,
( grades 3 to 5) Myriam Light Challenge.
 Bible activities for youth,
Saturday MARCH 24th (Youth evening) from 7-9 p.m. (grades 6- 12)
 Silent Adoration (before the Blessed Sacrament): from 4-5 P.M
MARCH 6, 13,14,15,16, 20, 21,22,23: WELCOME TO ALL!
 Evening 5-9: Need a little time of retreat? You are welcome for a 5-9 P.M. at the Myriam Family house. It consists in a Pot-Luck supper, songs, short talk and prayer before the Blessed Sacrament.
MARCH 15.
Contact us for more information or if you would like to join us:
Myriam Family 306-761-0528
2527E Margaret Place, Regina, SK, S4V 1Z4
KAIROS Blanket Exercise
An interactive experience to learn about the history of First Nations and non-First Nations people in Canada.
2 p.m. at St. Cecilia, 5020 7th Avenue, Regina
March 4 for youth Grades 7 - 12
March 11 for adults
See summary video www.kairosblanketexercise.org, full details at stcecregina.com. Sign up with blanket@stcecregina.com
A Taste of Skylight
Come and get a flavour of Skylight Festival, a festival of Arts, Spirituality and Social Justice held in Paris ON, each summer. A Taste of Skylight April 20-21, planned jointly by Eastside United Church, Bread of Life Lutheran, and St. Philip Anglican churches will provide the opportunity for you to experience the intersection of these elements of life through dynamic and engaging contributors. Friday night begins with a free pre-event at 6 pm with Archbishop Don Bolen and Rabbi Jeremy Parnes offering a further dialogue on the work of Leonard Cohen.

The paid program starts at 8pm with a musician (TBD). Saturday starts at 9am with a talk by Zarqa Nawaz and then there will be a choice between a speaker and a musician/artist during most of the day. Advance tickets are $25 for Adults, $15 for seniors, $10 for youth and young adults, and children are free. There will be a children's program, including a Messy Church workshop for all ages together. The day concludes with an all ages worship experience at 3pm followed an optional session of Beer and Hymns from 4-5pm. Explore new ways of being church and expressing our faith/spirituality. All are welcome, to this queer friendly, wide tent of spiritual exploration. Spiritual but not religious are especially welcome.

To register and for information on speakers and schedule, click here for our website page. Ticket price does not include lunch - a separate lunch ticket can be purchased, offered by Munch Café. If the ticket price is a hindrance to your attendance please let contact us to get information regarding how to register. Tickets at the door will be available for $30.

Invite your friends and join us at the Living Spirit Centre (3018 Doan Drive) for this great event! Please post and share our Facebook event: http://bit.ly/tasteofskylightFBevent
Social Justice in Motion Conference
Please send representatives from your parish so they can take part in this year's Social Justice in Motion Conference.
The Melville-Archdiocesan Social Justice in Motion Conference will be held on Saturday, April 21, 2018 at St. Henry's Parish in Melville
A follow-up to last year's conference, the 2018 event offers interactive experiences and stories on a variety of subjects related to First Nations, including ways of knowing, impacting government policies and treaties. These experiences provide a personal and practical resource for parish groups who might want to choose among them to prompt discussion in their own parishes. Planning time for parish groups is built into the day's program. The theme is: Just Get Over It: Paths Toward Reconciliation.
---
Hope Heals - Adult Grief Group
Formerly Regina Palliative Care
Is someone you know suffering from a loss or struggling with their grief? We can help.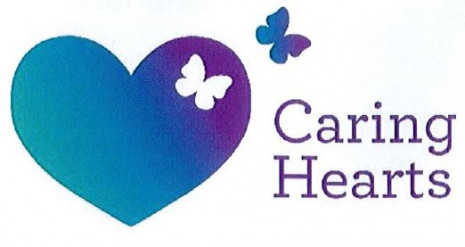 Each week, we gather to learn more about our grief and walk a personal journey as unique as our fingerprints. We begin each session together with a time of learning and discussion, then break into smaller groups based on who we have lost. Being with those who understand the nature of our loss can bring us healing and comfort.
Together we create a circle of Hope - a safe place where we can begin to heal. Members can be at any point in their grief journey.
Tuesdays: Jan. 16, Jan . 23, Jan. 30, Feb. 6, Feb. 13, Feb. 20, Feb.27, Mar. 6
7:00 p.m. - 9:00 p.m.
Location: Caring Hearts, #200-2150 Scarth St., Regina
$40 Registration Fee
Phone 306-523-2781 to assess your group readiness and register.
Our counsellors can help you and your loved ones build hope and resiliency when dealing with grief following death, whether from illness, an accident, a traumatic event, or the loss of a missing person. Our programs and services are offered in a variety of ways and support all ages and backgrounds.
The Conexus Resource Library is a comprehensive lending library offering a variety of reading materials that can assist children and adults as they journey through their grief. It also offers resources about grief and bereavement for professionaIs, volunteers, educators and students. To borrow materials, please stop by 200-2150 Scarth St. Monday - Friday 8:30 a.m. -4:30 pm.
Lay Formation Program
Share the Joy of the Gospel!
I'm more conscious that God is around me all the time. To know that He is everywhere with every person has helped me to step out of my comfort zone. Everyone has their little quirks and I see those as gifts or their own personal freedom of being who they are.
- Beckey Franke, St. John the Baptist Parish, Estevan
One weekend a month from October to June, Catholics just like you are gathering at Cam-pion College in Regina as they become more deeply aware of God's personal love and activity in their lives. Why not make their story, your story? We are currently accepting applications for the Fall intake of this three-year program. For more informa-tion or to register, please contact our Program Coordinator, Eric Gurash at 306.325.1651 ext 211 or email him at egurash@archregina.sk.ca
Dear brothers and sisters in the Muslim community of Saskatchewan,
January 30, 2017
On behalf of the Catholic community, we wish to express our deep sorrow on recent tragic events in Quebec City, and to offer our condolences and prayers for your suffering community at this time. Earlier today, His Holiness Pope Francis, expressed his own prayers for those who were killed and injured in Quebec, as well as their families, asking the Lord to bring them comfort and consolation in the ordeal.
We stand together with you and leaders of all faith communities in condemning violence, particularly violence in the name of God, whose name is peace. Violence profanes the name of God. Such inconceivable violence violates both the sacredness of human life as well as the respect due to a community at prayer and its place of worship.
In his 2017 Message for Peace, Pope Francis says: "may we dedicate ourselves prayerfully and actively to banishing violence from our hearts, words, and deeds, to becoming nonviolent people and to building nonviolent communities that care for our common home. 'Nothing is impossible if we turn to God in prayer. Everyone can be an artisan of peace.'"
We pray together with you that the God who is peace will bring you comfort and lead us together to walk in peace and solidarity. We are committed to working together with you, and all people of goodwill, towards peace, sharing in all efforts that unite us to our brothers and sisters of the Muslim faith.
In solidarity and peace,
The Catholic bishops of Saskatchewan
Archbishop Donald Bolen, Archdiocese of Regina
Archbishop Murray Chatlain, Archdiocese of Keewatin-Le Pas
Bishop Bryan Bayda, Eparchy of Saskatoon
Bishop Albert Thévenot, Diocese of Prince Albert
Very Reverend Kevin McGee, Diocese of Saskatoon
---
Catholic Blogs
from the Archdiocese of Regina

Social Justice Director Bert Pitzel blogs about Pope Francis' Encyclical, Laudato Si: The illness his daughter Tanis suffers due to a cancer of the blood offers a striking metaphor for what is happening to our earth. A walk Bert created, consisting of five stations, provides the setting for the teachings of Laudato Si, as placed in the metaphor of Tanis's illness.
---

Brett Salkeld, Archdiocesan Theologian, blogs a three-part series on raising kids Catholic. He speaks about some of the particular challenges parents face in our culture today, from child-raising as a counter-cultural undertaking to participating in the parish to understanding the relationship between faith and reason.
---
Collection for the Needs of the Church in Canada
Every year, the Bishops of Canada make an appeal for financial assistance to support their work and the work of each diocese by means of the Collection for the Needs of the Church in Canada.
To receive CCCB news through our free and confidential e-mail service, please fill out this form.
Follow the CCCB on Twitter: @CCCB_CECC
---
Priest Obituaries
There's a new addition to the Archives page on the Archdiocesan website with obituaries of late priests of the Diocese. It goes back ten years, so if you are interested in checking it out, just click here: https:// archregina.sk.ca/archives-records/obituaries-priests.
---
Our Lady of Guadalupe
New Knights of Columbus Film on ABC TV affiliates
Through a special partnership with ABC Television Network in the USA and as part of ABC's Vision and Values Series, Salt and Light Catholic Media Foundation is pleased to announce that a new Knights of Columbus produced documentary Guadalupe: The Miracle and the Message aired on ABC affiliates beginning in October 2015.
Narrated by actor Jim Caviezel, Guadalupe: The Miracle and the Message paints a comprehensive and inspiring picture of the history, facts, legacy and continued relevance of Our Lady of Guadalupe throughout the western hemisphere and beyond.
Guadalupe: The Miracle and the Message brings this remarkable history to life through modern re-enactments, 3D animations of the mysterious image which allow viewers an unprecedented glimpse into the intricacies of the centuries-old wonder and interviews with leading theologians, historians and experts on the scientific inquiries into the story. The film delves into the inexplicable existence of the image on Juan Diego's tilma, the mystery found in her eyes and unveils breaking new anthropological insights into the symbols that spoke directly to the hearts of the indigenous people.
For more information about the film, including broadcast times and the DVD release, visit guadalupethefilm.com or follow #guadalupethefilm.
---
Development and Peace: Refugee Crisis
European refugee crisis requires global response
The current refugee crisis that is taking place in Europe requires a global response and Development and Peace is working with its Caritas partners in Europe to help bring relief to thousands of people who are trapped in limbo as they try to escape war, poverty and repression in their countries of origin.
Canadians can contribute to Development and Peace's relief efforts for the European refugee crisis or for the Syria crisis by calling 1 888 234-8533, making an online donation at www.devp.org or sending a cheque made out to Development and Peace to 1425 René-Lévesque Blvd. W., 3rd Floor, Montreal, QC, H3G 1T7. Please indicate on your cheque European Refugee Crisis or Syria Crisis.
Mass Schedule
| | |
| --- | --- |
| Fri | 6:30pm |
| Sat | 5:00pm |
| Sun | 10:00am |
| Mon | No Mass |
| Tue | 8:00am |
| Wed | 8:00am |
| Thu | 7:00pm |
All Services