Arch Regina Congress 2018
Be Joyful in Hope
and Archbishop's Appeal Kickoff
A fall gathering for priests, pastoral assistants, and other parish staff, parish leaders including pastoral and finance council members, ministry leaders and volunteers. More details will follow in the coming weeks! Breakout sessions in Finance, Catechetics and Sacra-mental Preparation, Pastoral Council and Adult Formation and Evangelization.
September 22, 2018
8 am Optional Mass, Resurrection Parish
3155 Windsor Park Road
9:30 am—4 pm Congress with breakout sessions, Praise & Worship, and Archbishop's Appeal Kickoff
Lunch will be provided at:
St. Elizabeth School
5149 Green Brooks Way, Regina
Please RSVP to: mgurash@archregina.sk.ca or
306-352-1651 Ext/ 237 by September 10, 2018
---
Bereavement Sessions
If you have experienced the death of a loved one, bereavement sessions are being offered by a Diocesan grief support team. It is a journey of healing & transformation, offering support & encouragement.
Tuesdays, October 9 to November 13, from 1 1o 3 pm
Holy Trinity Parish, 5020 Sherwood Drive, Regina
Limited spaces. To register, call the parish office 306-543-3838.
Rachel's Vineyard Ministry
2018 Fall Retreat
Are you hurting because of an abortion? Rachel's Vine-yard is a safe place to renew, rebuild and redeem hearts broken by abortion. Weekend retreats offer you a suppor-tive, confidential and non-judgmental environment where women and men can express, release and reconcile painful post-abortive emotions to begin the process of restoration, renewal and healing. Our next retreat in Saskatchewan will be held on October 19-21, 2018
To register, please contact Elaine at 1-306-480-8911 or email: r.vineyardsk@sasktel.net
---
Join LIFE CHAIN
on September 30 from 2—3 pm at the corner of Albert Street and College Avenue to quietly pray for the end of abortion. All materials for the event will be provided, as well as refreshments afterwards. Hosted by Regina Pro-Life.

Sask Pro-Life newsletter is now available online:
newsletter@saskprolife.com
rpla@sasktel.net
---
Thinking about Separation or Divorce?
Is your marriage or that of a relative or friend heading for divorce? Do you know how to save that marriage?
Retrouvaille (pronounced retro-vie) is designed to help troubled marriages regain their health and re-awaken the love, trust and commitment that originally brought them together.
For confidential information about or to register for the week-end in Saskatoon Oct.12th-14th, 2018, call Ben & Joanne at (306) 652-7155 or email: retrouvaille@sasktel.net
Fall Campaign 2018
Development & Peace
Share the Journey. Development and Peace's fall campaign workshop: No one should be forced to flee their home yet 68.5 million people in the world today are forced migrants. To learn more about the universal Catholic Church's response to forced migration, or about the campaign, and how to be a part of it, please join us at one of the following workshops in the diocese. Your RSVP to asonntag@devp.org is appreciated:
Regina: September 19, 7 to 9:30 pm at Holy Child Parish, 2636 7th Ave.
For more information, please contact Marian (306.789.8276).
Webinar: September 26t 7 to 8:30 pm. You will need to register in advance for this on-line workshop in order to receive the link. Please register by sending an email request to asonntag@devp.org. Registration deadline is September 25.
---
Leadership Team Invitation
Are you in high school? Do you love God? Have you ever considered that you could be a leader? If you answered yes to any of those questions, then consider joining the Archdiocesan High School Leadership Team! Filled with like-minded high-school students, the Leadership Team will pro-vide you with opportunities to grow in your own faith and also to lead others in growing in theirs! Our first meeting is Saturday, September 29.
For more information, please contact Michelle Braden (mbraden@archregina.sk.ca) or Braden Kuntz (bkuntz@archregina.sk.ca). You can also call 306-352-1651
---
Garage Sale
On October 13th, the Archdiocesan Youth Office will be hosting a Garage Sale! Come by to check out some classic Variety Night props, costumes, décor items, table centerpieces; if you can dream it, we probably have it! The Garage Sale will run from 9:00 am until 3:00 pm at the Archdiocesan Office (445 Broad Street North). Drop by anytime to check out our wares!
---
Dating, Engaged or Newly-married Couples
COUPLES CONNECT
December 16 – March 24
RESURRECTION PARISH
Eight sessions in total, every two weeks - with dynamic, knowledgeable speakers who will share with couples what is needed to have a mutually fulfilling relation-ship. Held on Sunday afternoons from 3:00 to 6:30 p.m.
Includes two 30 min presentations, private couple discussion/sharing time, Q & A with presenters and Fr. Rick, followed by an amazing couple's dinner.
Register ASAP. $275/couple.
We welcome couples from all parishes in the diocese. To register or for more information please contact Linda at bmueller@sasktel.net 306-533-8355 or Rose at rtrehas@sasktel.net 306-530-5544
---
Lay Formation Program
Share the Joy of the Gospel!
I'd love to take the course, but I want to wait until: my kids are grown, I can slow down at work, I'm retired...
The sad truth is, nearly 75% of young people, even those raised in religious homes, will leave the Church by the time they are 25 - well before many of us retire! Some of the most common reasons given for leaving one's faith behind include; perceived conflicts between faith and science, Christians behaving badly, a lack of evidence for the existence of God and difficulties with some of the Church's teachings.
Our sons and daughters need mentors who are "well-trained and animated by a sincere faith whose life has been touched by the personal and merciful love of Jesus Christ" (Pope Francis).

We are currently accepting applications for our fall in-take. For more information or to register, please contact our Program Coordinator, Eric Gurash, at 306.325.1651 ext 211 or email him at egurash@archregina.sk.ca.
Hope Heals - Adult Grief Group
Formerly Regina Palliative Care
Is someone you know suffering from a loss or struggling with their grief? We can help.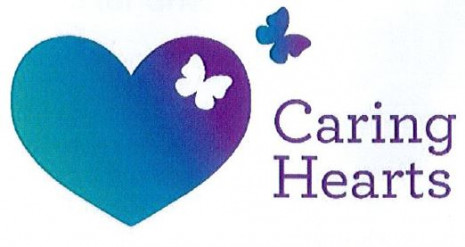 Phone 306-523-2781 to assess your group readiness and register.
Our counsellors can help you and your loved ones build hope and resiliency when dealing with grief following death, whether from illness, an accident, a traumatic event, or the loss of a missing person. Our programs and services are offered in a variety of ways and support all ages and backgrounds.
The Conexus Resource Library is a comprehensive lending library offering a variety of reading materials that can assist children and adults as they journey through their grief. It also offers resources about grief and bereavement for professionaIs, volunteers, educators and students. To borrow materials, please stop by 200-2150 Scarth St. Monday - Friday 8:30 a.m. -4:30 pm.
Dear brothers and sisters in the Muslim community of Saskatchewan,
January 30, 2017
On behalf of the Catholic community, we wish to express our deep sorrow on recent tragic events in Quebec City, and to offer our condolences and prayers for your suffering community at this time. Earlier today, His Holiness Pope Francis, expressed his own prayers for those who were killed and injured in Quebec, as well as their families, asking the Lord to bring them comfort and consolation in the ordeal.
We stand together with you and leaders of all faith communities in condemning violence, particularly violence in the name of God, whose name is peace. Violence profanes the name of God. Such inconceivable violence violates both the sacredness of human life as well as the respect due to a community at prayer and its place of worship.
In his 2017 Message for Peace, Pope Francis says: "may we dedicate ourselves prayerfully and actively to banishing violence from our hearts, words, and deeds, to becoming nonviolent people and to building nonviolent communities that care for our common home. 'Nothing is impossible if we turn to God in prayer. Everyone can be an artisan of peace.'"
We pray together with you that the God who is peace will bring you comfort and lead us together to walk in peace and solidarity. We are committed to working together with you, and all people of goodwill, towards peace, sharing in all efforts that unite us to our brothers and sisters of the Muslim faith.
In solidarity and peace,
The Catholic bishops of Saskatchewan
Archbishop Donald Bolen, Archdiocese of Regina
Archbishop Murray Chatlain, Archdiocese of Keewatin-Le Pas
Bishop Bryan Bayda, Eparchy of Saskatoon
Bishop Albert Thévenot, Diocese of Prince Albert
Very Reverend Kevin McGee, Diocese of Saskatoon
---
Catholic Blogs
from the Archdiocese of Regina

Social Justice Director Bert Pitzel blogs about Pope Francis' Encyclical, Laudato Si: The illness his daughter Tanis suffers due to a cancer of the blood offers a striking metaphor for what is happening to our earth. A walk Bert created, consisting of five stations, provides the setting for the teachings of Laudato Si, as placed in the metaphor of Tanis's illness.
---

Brett Salkeld, Archdiocesan Theologian, blogs a three-part series on raising kids Catholic. He speaks about some of the particular challenges parents face in our culture today, from child-raising as a counter-cultural undertaking to participating in the parish to understanding the relationship between faith and reason.
---
Priest Obituaries
The Archives page on the Archdiocesan website has obituaries of late priests of the Diocese. It goes back ten years, so if you are interested in checking it out, just click here: https:// archregina.sk.ca/archives-records/obituaries-priests.
---
Mass Schedule
| | |
| --- | --- |
| Wed | 8:00am |
| Thu | 8:00am |
| Fri | 8:00am |
| Sat | 5:00pm |
| Sun | 10:00am |
| Mon | No Mass |
| Tue | 8:00am |
All Services